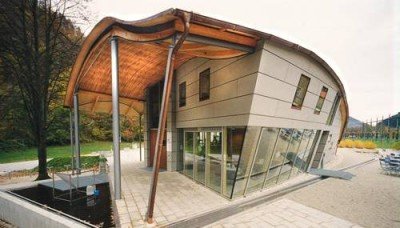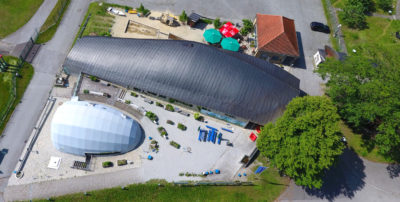 Immerse yourself in the wave-like architecture of the building. Experience the water and the nature in the Danube valley in the exhibition. Enjoy the Danube Valley in a relaxed atmosphere.
In the beer garden and in the bistro you will find biological and regional delicacies.
Water games lure you around the house and there is a lot to discover.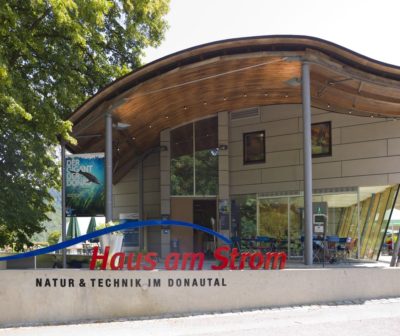 Environmental station Haus am Strom
Haus am Strom is a recognised environmental station of the Bavarian State Ministry for Environment, Public Health and Consumer Protection.
Weiterlesen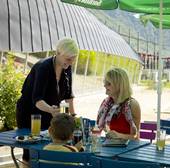 Das Bistro
Our bistro offers regional enjoyment at reasonable prices in a cosy atmosphere.
Weiterlesen