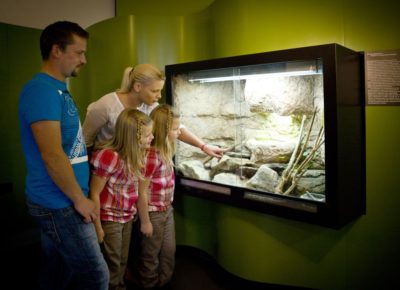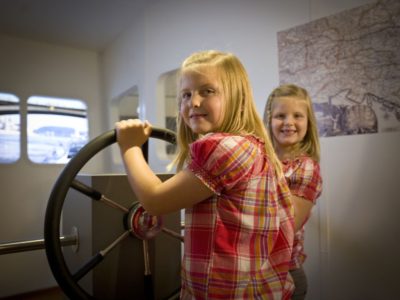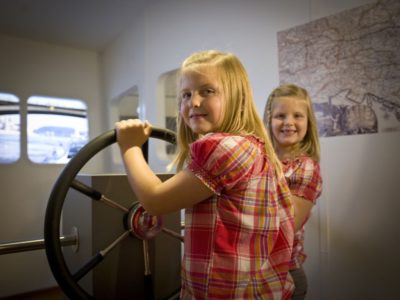 Play and control or just observe and listen calmly
The new experience exhibition in the Haus am Strom provides a cheerful and carefree access to important topics of the Passau Danube Valley: nature, energy and water. The water elevator in the house shows how nature and technology, ecology and economy become a symbiosis – packaged in a unique architecture that visually reflects the theme of water.
Room 1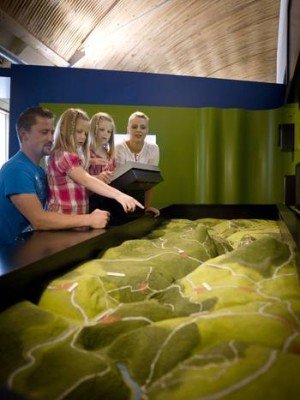 The landscape model provides a quick overview and makes you want to discover the landscape with large pictures. Look at the geographical conditions and browse through the region. Here the world of the Danube Valley is open to you on a few squaremeters. As a living gemstone, a specimen of the emerald lizard is hidden here in the exhibition, and an Aesculapian snake can also be admired. For those who are curious there is the Natura 2000 treasure chest, where you can find a lot of information about the surroundings.
Room 2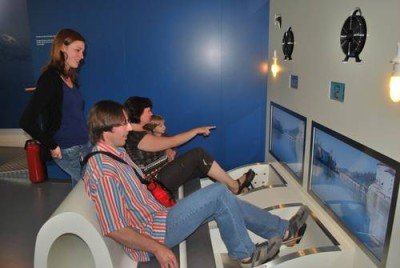 Pedalling and generating your own energy while driving through Passau: the amount of force required to turn a light on. In this station, you ride through Passau with the help of a pedal boat and, in addition to a view of the city, you can also find out how much power it takes to get electrical equipment running. Try it out!
Flood Passau with the flood model and see how Passau has struggled with floods over the years. As an energy-saving manager, you will learn how difficult it is to supply a region with sufficient electricity. The geodrome with the rock samples is just the right thing for those who like to have something "in their hands". And if you prefer wood instead of stone, you can try being a beaver!
Room 3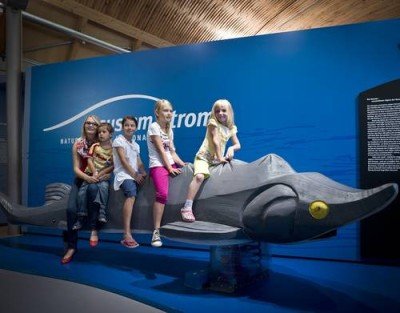 How did culture develop on the Danube? How does mankind use the Danube? The crowd-puller in the Haus am Strom is the life-size model of a hausen, the giant of the Danube. A small relative of the giant can be found in the aquarium, which offers an insight into the underwater world with native and immigrated fish species. With the help of a simulation, you can explore the Danube and adjacent sights across Europe by boat.
Room 4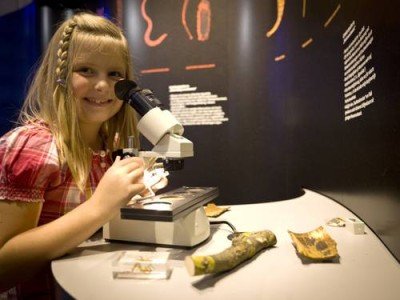 Whether at the computer or microscope, collecting knowledge about the vital element water is exciting and fun. And haven't you always wanted to swim as a fish in an aquarium? Then take a picture of yourself and be amazed!
Room 5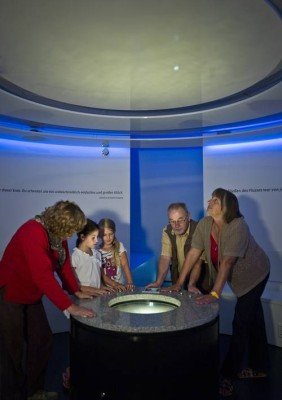 Music moves. In our sound cave water dances to pieces from classical to rock – a wonderful experience to stand in this reconstructed cave. Enjoy and relax with visualized sound waves.