Danube garden near the house at the river
Since 2017 we have been busy creating a natural "teaching garden" right next to the house on the river. Our garden should make visitors aware that it does not always have to be an English lawn. Especially if you want to do something for bees, butterflies, birds & Co, it may be a bit more messy.
We also teach how to combine natural gardening and ecology.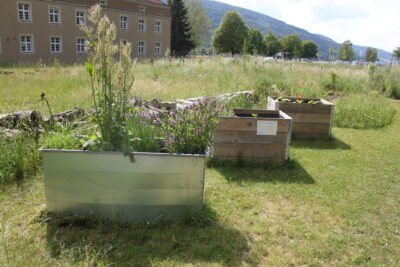 Plant rarities from the Donauleiten
Since 2011, we have been collecting and preserving special and rare plants that occur or once occurred in the Passau Danube valley. In the meantime the number has increased to about 55 native plants. The plants can be admired in our separate show garden according to their habitats or growing places. Depending on the harvest we give seeds of these plants in small quantities free of charge, for larger quantities we ask for a donation. Depending on the success of the offspring, we sell individual species.
Weiterlesen