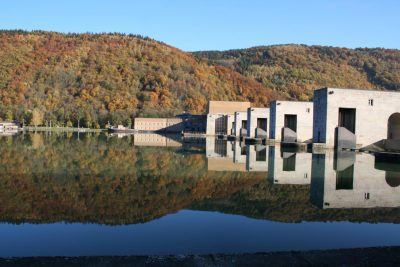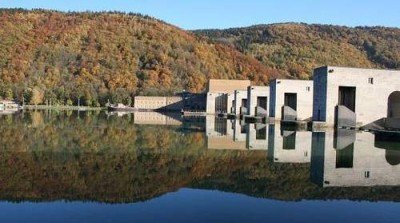 Danube power plant Jochenstein
The Haus am Strom is located directly next to the Jochenstein power plant, but is not part of the power plant. Germany's largest run-of-river power plant is a special class of public magnet: the 240-metre-long locks, the 5 Kaplan turbines and the large weirs over which gigantic masses of water flow during floods:
A walk over the power station is always an experience.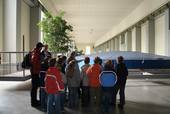 Guided tours of the power plant
Take a look inside a hydroelectric power station,
for groups of 20 persons or more. We also offer guided tours in English.
Weiterlesen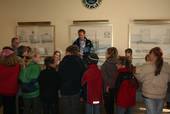 The Information Centre of the Energy Industry
In the former military guard house you can visit the information centre of the e-economy free of charge. You will learn interesting facts …
Weiterlesen
The companies
Donaukraftwerk Jochenstein AG and Grenzkraftwerke GmbH operate the Jochenstein power plant …
Weiterlesen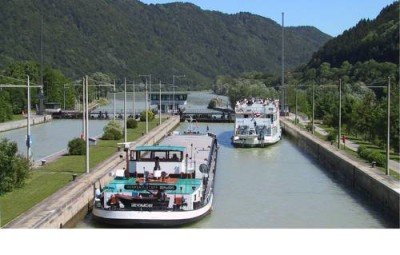 The shipping
Schifffahrt Schifffahrtim narrow Danube valley was also possible before the construction of the power plant – but with dangers and restrictions …
Weiterlesen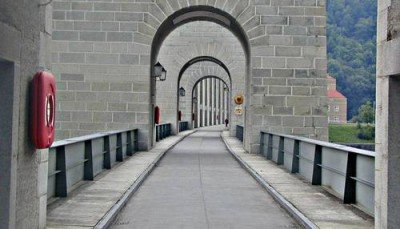 environmental protection
The Jochenstein power plant generates 850 million kWh of electricity annually from the energy of the water. For the same amount of electricity …
Weiterlesen